Aim: The e-learning and training manual aim to support clinical pharmacists in general practice to deliver pain management reviews to patients prescribed long-term opioids for persistent pain as part of the PROMPPT research programme.
When: You can complete the e-learning course at a time most convenient to you. We anticipate the e-learning to take approximately two half days to complete, although we appreciate everyone will work at their own pace.
What: The e-learning course is formed of 3 modules:
Course navigation
When working through one of the three modules, you can navigate within the module using the course progress menu on the right.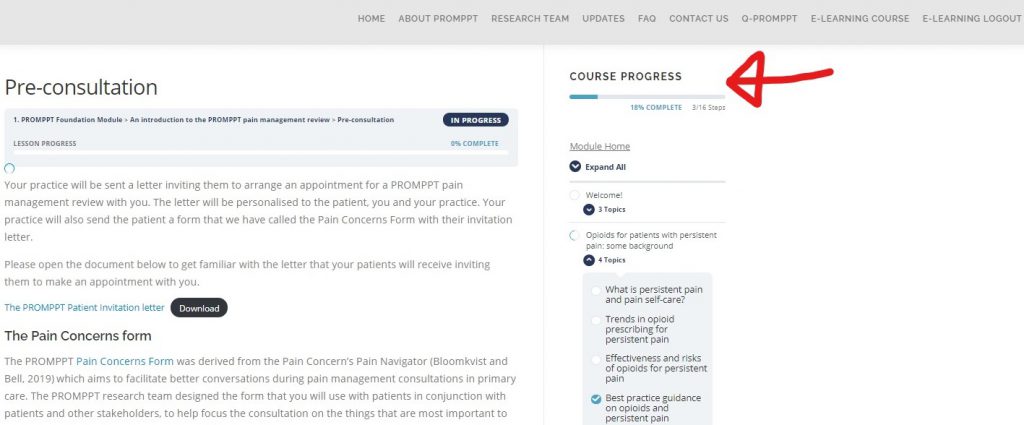 The e-learning is supported by a comprehensive PROMPPT pain management review training manual.