The team
CHIEF INVESTIGATOR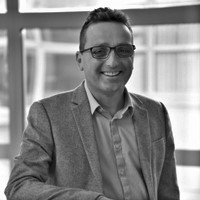 Biography
I am an NIHR Research Professor in General Practice, Director of the School of Primary, Community, and Social Care and Chief Investigator for the PROMPPT programme grant.
My research focuses on improving the diagnosis and management of common musculoskeletal problems in primary care settings. Along with colleagues I have been increasingly concerned by the rapid increase in prescribing opioid medication in the absence of an evidence base to support their use. PROMPPT provides us with the unique opportunity to proactively address these issues, using novel approaches to support people living with chronic pain.
I am looking forward to working closely with patients and the public, academics and clinicians to find innovative solutions to help people living with chronic pain reduce the burden and complications associated with opioid pain medication.
PRINCIPLE INVESTIGATOR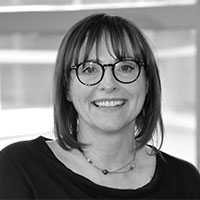 Biography
I am a Senior Lecturer in Pain Medicine at the Institute for Primary Care and Health Sciences, Keele University. I also work clinically in North Staffordshire, leading an interdisciplinary team in the IMPACT Community Pain Service.
I trained in medicine at the Universities of St Andrews and Manchester and completed specialist training in Anaesthesia before further specialising in Pain Medicine. My research is inspired by my clinical work and focuses on improving care for patients with long-term pain.
In my clinic I regularly meet patients who struggle with chronic pain and see little alternative to continuing opioids, even when they no longer help or cause troublesome side-effects. Previous studies with colleagues at Keele have explored the long-term use of opioid painkillers and as Principle Investigator, I am delighted to be co-leading the enthusiastic team delivering the PROMPPT programme. Too often, people with long-term pain struggle to find the help they need and this programme is a great opportunity to help patients who may be continuing unnecessarily on medicines that are harming rather than helping them.
RESEARCH TEAM

Biography
I am a Senior Research Fellow at the Research Institute for Primary Care and Health Sciences at Keele University and I lead the Health Services and Outcomes Research Group. I qualified as a physiotherapist from the Royal Orthopaedic Hospital Birmingham and worked for many years as a clinical physiotherapist in a variety of clinical settings before embarking on a PhD and subsequent research career. I have experience in a number of different methodologies but particularly in the planning and running large pragmatic randomised controlled trials. I have a particular research interest in the multi-disciplinary primary care workforce and how professions other than doctors and nurses can contribute to patient care in the primary care setting. My previous work in this area has investigated physiotherapy led models of care and I am really excited to be working with clinical pharmacists in PROMPPT. Clinical pharmacists are ideally placed to support patients who are taking opioids and recognise when these can be reduced safely and without impacting negatively on patients' pain or quality of life. The PROMPPT programme is an excellent opportunity to develop the role of clinical pharmacists and test the impact of their involvement for patients and general practices.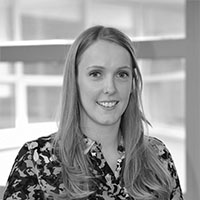 Biography
I am an applied health researcher with a background in mixed methods research working with people with long-term health conditions, including Stroke and Parkinson's disease to help improve their health and quality of life. I started at Keele University when I studied for my undergraduate degree in Human Biology and Psychology followed by a Master's degree in Clinical Psychological Research. After which I joined Bradford Institute for Health Research working on numerous research projects and also undertook my PhD in Health Sciences (University of Leeds). I returned to Keele in 2018 and joined the PROMPPT study team in March 2019.
I am excited to be a part of the research team working on the PROMPPT study to improve outcomes for people living with persistent pain. I will be mainly working on the qualitative aspects of the research programme including the interviews with people with pain, GPs and clinical pharmacists that will help to design the clinical pharmacist review consultation (PROMPPT). I am also one of the faces behind @KeelePain our social media accounts for both Twitter and Facebook.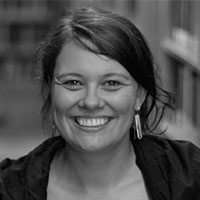 Biography
Dr Lisa Dikomitis is a Senior Lecturer in Sociology of Health and an ethnographer who works across Keele's School of Medicine and Keele's Research Institute for Primary Care and Health Sciences. At Keele University, Dr Dikomitis leads the Behavioural and Social Sciences team in the School of Medicine, is a key member of the Institute for Global Health and enthuses postgraduate students across the institution to become confident ethnographers through her research methods training and leadership of links@keele. Dr Dikomitis works at the intersection of social sciences, arts, humanities and medicine. One common theme that runs throughout all of her research projects is the methodological approach. She has carried out fieldwork in Cyprus, Belgium, the United Kingdom and in the Philippines. Dr Dikomitis leads the multidisciplinary global health study SOLACE (www.solace-research.com) and is Co-Investigator in a number of NIHR-funded applied health service studies.
Dr Lisa Dikomitis contributes to PROMPPT via her leadership of the online qualitative study component, called netnography. This is an innovative approach in intervention development work and will ensure the PROMPPT research team captures the voices, experiences and perceptions of a diverse group of chronic pain patients.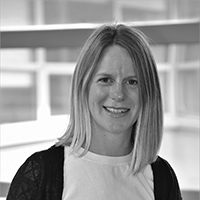 Biography
I trained as a physiotherapist at Kings College London, graduating in 2000 and have worked with patients living with persistent pain in a variety of health sectors including the NHS, the British Armed Forces, and the private sector. My PhD (Keele University, 2018) investigated the epidemiology of patients with neuropathic pain. I now work in part, as a Specialist Pain Physiotherapist with the IMPACT Community Pain Service (Midlands Partnership NHS Foundation Trust) and in part, as a Research Associate at Keele University. In my clinical role, I support patients living with persistent pain including those with fibromyalgia and neuropathic pain to do the things that are of importance to them. In my academic role, I am working with a team on a project investigating prescribing trends of gabapentinoids (pain medication often prescribed for neuropathic pain) in UK primary care but spend the majority of my time working on the PROMPPT study. I am really excited to be working with the PROMPPT research team to improve the care of people living with pain. I provide clinical expertise, support the team by managing the study on a day-to-day basis and I am one of the faces behind @KeelePain.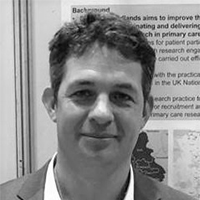 Biography
After completing my undergraduate medical degree at Birmingham University I worked in various hospital jobs in the West Midlands and South of England as well as rural and urban areas in Australia. Returning to England, I entered into initial anaesthetic training where my first real interest in pain first developed and has since been a predominant interest despite giving up anaesthetics to pursue a career in general practice. I was fortunate enough to be accepted onto the North Staffordshire academic vocational training scheme for general practitioners. This set me on my academic road and I have since completed my GP specialist training and work as a GP partner in Newcastle Under Lyme in North Staffordshire.
I have completed a Masters degree in medicine and a PhD in musculoskeletal general practice and I am currently a Senior Lecturer in general practice, a fellow of the Royal College of General Practitioners and work as a research scholar for the clinical research network as well as being part of the global health team here at Keele University. My interests are wide but my main focus is in improving community health particularly around disabling and painful conditions.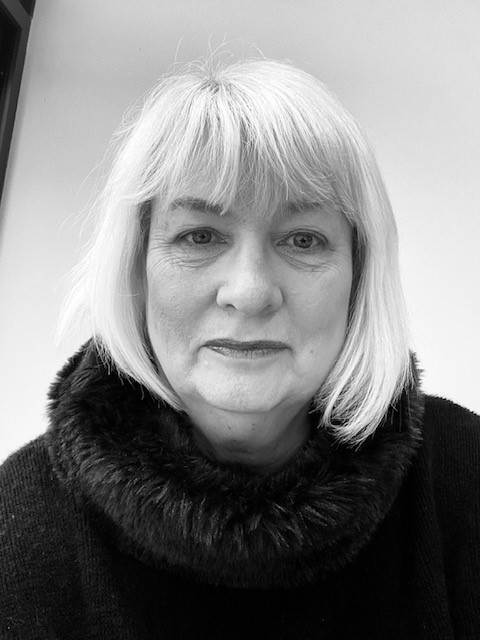 Biography
I am a Research Trial Manager within Medicine at the University of Southampton. I joined the University of Southampton in 2010 part-time in Primary Medical Care, whilst running my own counselling Cognitive Behavioural Therapy (CBT) and Transaction Analysis (TA) business. Since then I have managed/co-ordinated many trials in Primary Care, ranging from single centre trials to large multi-centre, NIHR funded trials. My favourite part of my job is working with GPs and trial participants all across the UK. I am really excited to be part of the PROMPPT study, working with the study team at Keele University.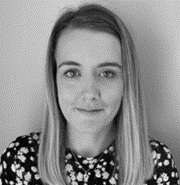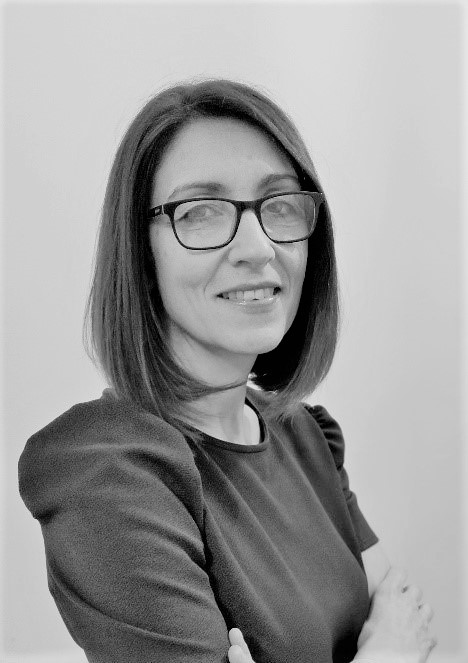 Prof Clare Jinks
Biography
I am a social scientist and applied health researcher with an interest in primary care research aimed at improving the health of people with musculoskeletal conditions and multimorbidity. My research aims to investigate the burden of musculoskeletal conditions, experiences of pain and health care, and development and evaluation of complex interventions to optimise primary care management. I have particular expertise in mixed methods, process evaluation, and using qualitative research alongside randomised controlled trials. As part of the PROMPPT team I am helping to find out what factors might help or hinder how PROMPPT is delivered, and how we can use this information to optimise the PROMPPT intervention and training that we can offer to clinical pharmacists.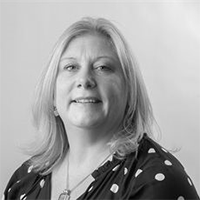 Biography
I am a Reader in Health Economics from the Health Economics Unit (HEU) at the University of Birmingham with extensive experience in both trial-based and model-based economic evaluations, specialising in health economics related to chronic disease, primarily musculoskeletal, respiratory and cardiovascular disease. I lead the programme of health economics research in studies undertaken by Primary Care at Keele University, as part of the formal collaboration between HEU and Keele.
My primary role in PROMPPT is to lead the health economic component and supervise the health economics researcher in research design, data collection, analysis and write up of the economic evaluation. The purpose of this work is to assess the cost-effectiveness of the PROMPPT intervention, taking into account costs, quality of life and the risks and benefits of opioid medication. I'm particularly looking forward to the challenge of the application of health economic modelling to estimate the potential long-term impact of the intervention.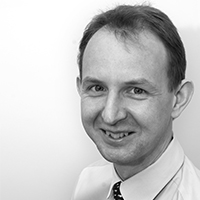 Biography
I am a clinical academic pharmacist. I currently provide teaching and research opportunities whilst maintaining regular clinical practice. My main research interests focus on the appropriate use of analgesic medicines, and associated clinical outcomes and healthcare utilization.
I aim to promote the importance of pain within pharmacy and the role of pharmacy within pain management. To this end I was the inaugural chair of the United Kingdom Clinical Pharmacy Association pain management group. I am Vice President of the British Pain Society at present, having been a coopted and elected Council member. In addition, I have associations with several other healthcare policy and government organisations, including the Faculty of Pain Medicine, Care Quality Commission and NICE.
I will use my substantial experience of supporting people taking opioids for long-term pain in primary care and secondary pharmacy in the development of the intervention in the PROMPPT study.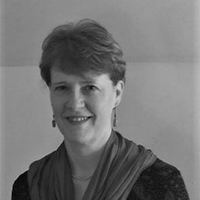 Biography
I am Professor of Medical Statistics at Keele University's Institute of Primary Care and Health Sciences and Head of the Biostatistics Group. The main focus of my research is on developing Patient/Caregiver Reported Outcome Measures and assessment tools primarily for use on children and young people in clinical trials or programmatic evaluations (e.g. Alder Hey Triage Pain score, MDAT, ADNAT, CLCF). I am part of a working group convened by the World Health Organisation (WHO) to develop Indicators for Infant and Young Child Development (IYCD), and Global Scales for Early Development (GSED) for population monitoring. I am currently Editor in Chief of the BMC journal Pilot and Feasibility Studies and with a keen interest in trial methodology am co-author of CONSORT extension guidelines for pilot and feasibility trials. I am a strong advocate of statistics education and was Director of the Lancaster Postgraduate Statistics Centre for 9 years (a HEFCE-funded Centre of Excellence for Teaching and Learning).
I am Statistics Lead on PROMPPT and this is a great team to be working with!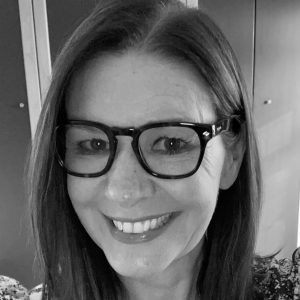 Biography
Following a career in adult nursing, I have completed an undergraduate degree in Psychology, a Masters degree in Health Psychology and a PhD in primary care related health behaviour change. Since 2013, alongside studying, I have also been involved in various health care related projects based at the University of Nottingham. These projects have mainly aimed to promote wellbeing and improve quality of life for patients living with a long-term health condition such as chronic kidney disease and cognitive impairment following stroke.
In my current role as a Research Fellow, I have been working on a longitudinal evaluation of a primary care prescribing safety intervention (PINCER). This has involved conducting interviews and focus groups with GPs, pharmacists and patients in order to gather their experiences and opinions on different aspects of the intervention. Whilst continuing to work in my current role, I will also be helping with the qualitative components of the PROMPPT study which I am really looking forward to.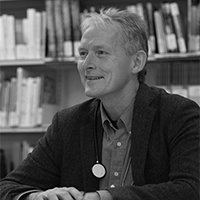 Biography
Paul Little lives in Romsey (Hampshire, UK). He undertook medical training at Oxford University and Kings College hospital. He trained in general medicine, and after achieving the Membership of the Royal College of Physicians (MRCP) he then trained as a general practitioner (GP). He was the first GP to be awarded a Wellcome HSR training fellowship, and then a Medical Research Council (MRC) Clinician Scientist Fellowship, and has been a GP for the last 25 years in the Southampton area. He is an NIHR Senior Investigator emeritus, Professor of Primary Care Research at the University of Southampton and was Director of the NIHR PGfAR funding Board for 6 years. He is best known for the development and trialling of complex interventions to support behaviour change, and has a major research interest is the management of chronic pain.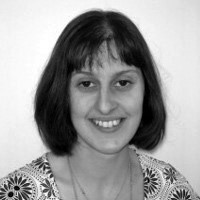 Biography
I am a study statistician at the School of Primary, Community and Social Care and Keele Clinical Trials Unit for over 10 years. I am very pleased to be able to add the PROMPPT study to my portfolio of projects on pain and musculoskeletal health.
As PROMPPT study statistician, I will enjoy being part of the team and using my skills to contribute to an important and relevant research question that will lead to direct patient benefit. Within my role as the study statistician, I will contribute to the study design, and will analyse the quantitative data that are collected as part of the project.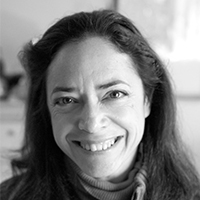 Biography
I hold a PhD in psychology (University College London), as well as Masters Degrees in experimental research methods in psychology (UCL), and epidemiology (Cambridge University). I am a registered practitioner with the Health and Care Professions Council.
I hold a PhD in psychology (University College London), as well as Masters Degrees in experimental research methods in psychology (UCL), and epidemiology (Cambridge University). I am a registered practitioner with the Health and Care Professions Council.
Most recently my research has focused on delivering effective reassurance to patients in primary care, and studying the use of technology to deliver rehabilitation. My practical work focuses on training practitioners in effective communication skills and fostering awareness of patients' psychological needs and concerns.
One of the most challenging problems in the field of health at the moment is our relationship to pharmacological interventions. PROMPPT addresses this problem by testing a novel solution that might really change people's lives. My role within this project is to explore how best to optimise the behaviours of clinicians to elicit and maintain a change in the behaviour of patients.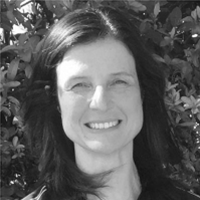 Biography
I am a Professor in Primary Care Research within Medicine at the University of Southampton and a GP at Denmark Road Medical Centre in Bournemouth. My main research interests focus on exploring the best ways to support people in looking after their own health, a topic highly relevant to people living with persistent pain. I am really excited to be part of the PROMPPT study and working together to help people live better with pain.

Biography
I am an active member of the patient panel at the Haywood Hospital, Burslem, Stoke-on-Trent and of the Research User Group (RUG) at Keele University. I have participated in a study as a patient and I have assisted on several research projects as a RUG member.
Having suffered from Rheumatoid Arthritis for 35 years, I know only too well the importance of regular reviews of pain medication. It is easy to get stuck on high doses of strong pain relief which can keep increasing if the pain gets worse, or you keep on taking it because of fear of the pain returning. In my case strong pain killers have a tendency to leave me dizzy, lethargic, sleepy and disorientated making it difficult for me to function. I believe it's really important to review your pain medicines and how they are working for you on a regular basis.
My role on PROMPPT is to ensure that the research is relevant to those people who are most likely to benefit from the work. I will be a member of the PROMPPT Patient Advisory Group and support the development and delivery of the 5-year research programme. I am excited that the PROMPPT research programme will answer some of the questions regarding the correct use of taking medications for pain relief and how regular pain reviews can happen.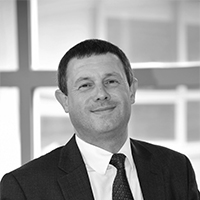 Biography
I am a clinical pharmacist who has worked in academia since 2008. I am currently Director of Postgraduate Education in the School of Pharmacy & Bioengineering at Keele University. I am a fellow of the Royal Society for Public Health a Senior Fellow of the Higher Education Academy and the current Chair of the Royal Pharmaceutical Society's Conference Practice Research Panel. I supervise PhD students, DPharm students and undergraduate research project students, as well as teaching on postgraduate and undergraduate programmes. I love teaching and supervising research, but I also love doing research, particularly qualitative research. My research interests are mainly around medicines usage, pharmacy practice, public health, health services research, and pharmacy education. The PROMPPT project concerns all of these and I am really enjoying working as part of a large multidisciplinary team of world-class researchers on such an important topic.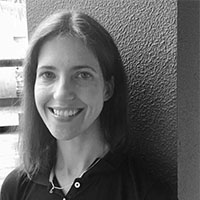 Biography
I have studied, researched and consulted in the field of psychology for over 10 years working with people to pursue personal goals whilst enhancing overall health and wellbeing. My work has taken me all over the UK, US, Africa, and Asia, working with people with a passion for physical activity and performance – from rugby to ballet – supporting people frustrated by long-term injury, and in some cases living with persistent pain.
I am thrilled to be part of the PROMPPT study team and have this opportunity to work with people living with persistent pain on such an important project. To begin with, I will be involved in facilitating our online discussion forum where people with long-term pain can discuss their experiences and share their views. These patient voices will support the PROMPPT project to improve outcomes for patients using regular opioid medication.
COLLABORATORS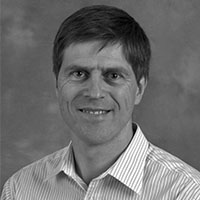 Biography
I am Professor of Primary Health Care at the University of Nottingham, UK, and a part-time general practitioner in Nottingham.
My research focuses on identifying the frequency, nature and causes of prescribing safety problems in primary care, and the development and testing of interventions to improve safety. I have led a number of important studies in recent years including:
The PRACTICE study (which investigated the prevalence, nature and causes of prescribing errors in general practices)
The PINCER trial (which demonstrated the effectiveness of a pharmacist-led, IT-based, intervention to help reduce prescribing errors in general practice)
An evaluation of patient reporting to the UK Yellow Card Scheme
The development, piloting and evaluation of a Patient Safety Toolkit for use in general practices
A large-scale investigation of the frequency and causes of avoidable significant harm in primary care
Tackling problems with the prescription of opioids is a major safety challenge for the NHS and I am excited that our PROMPPT Programme is setting out to address this challenge.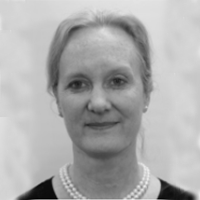 Biography
I am a GP in Stoke as well as Senior Lecturer at Keele University School of Medicine where I lead consultation skills training for the undergraduate medical students. My PhD was a collection of published papers which I called "Action research: towards excellence in teaching, assessment and feedback for clinical consultation skills".
My involvement in the PROMPPT study is helping to devise and deliver the training for these vitally important consultations between clinical pharmacists and their patients who are taking long-term opioids. I am excited to support this initiative which will hopefully change patients' lives and will doubtless change my own GP consultations too!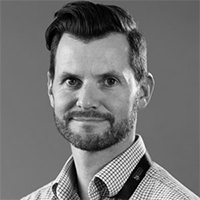 Biography
I am a GP Partner in Stoke-on-Trent and a Clinical Lecturer in Medical Education at Keele University Medical School. I have been involved in teaching and training at both an undergraduate and postgraduate level for over 10 years. I am currently co-lead for the year 5 MBChB programme. My research interests include interprofessional learning between pharmacy and medical students and the assessment of professionalism. Working in General Practice I can fully appreciate the impact that the PROMPPT study is likely to have on patient care and very much look forward to being involved.