18th November 2020
The PROMPPT feasibility study has been granted the green light from Keele University's Clinical Trials Unit. The green light process is the final step of study set up before recruitment can begin.
What is a feasibility study?

A feasibility study is conducted to find out whether a proposed service is appropriate for further research testing. The PROMPPT feasibility study will determine whether the PROMPPT pain management review should proceed to the next phase of the research programme.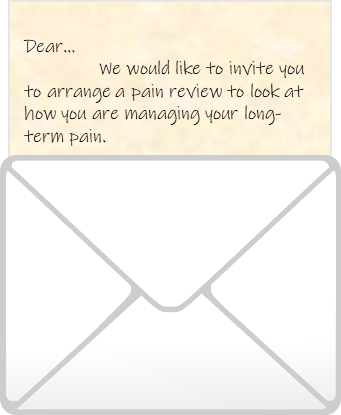 Invitations to potential participants for the PROMPPT feasibility study are now being sent out. Participants who agree to take part will help test the acceptability and feasibility of the new PROMPPT pain management review. The review will be delivered by clinical pharmacists in primary care for people living with persistent pain and take regular opioid medicines (>6 months).
The PROMPPT pain management review is underpinned by the current evidence-base and a year-long piece of qualitative research, called Q-PROMPPT, collaborating with patients, public, healthcare professionals and key stakeholders. We are excited to begin the feasibility study and test the review across 4 GP practices in the East and West Midlands to critically assess how acceptable the review is to patients, pharmacists and GPs.
What makes a pain management review acceptable?

Acceptability is an important component of success. Broadly, acceptability of the PROMPPT pain management review will depend on its perceived value, effectiveness, appropriateness, and accessibility to patients, clinical pharmacists, and GPs.
The findings from feasibility testing will help improve the review before the next project phase, a large randomized control trial.
A bespoke training package has been developed for the clinical pharmacists delivering the review. In light of the current pandemic, all of the training has gone online, and pharmacists will be supported throughout by the research team and clinical champions.