28th April 2022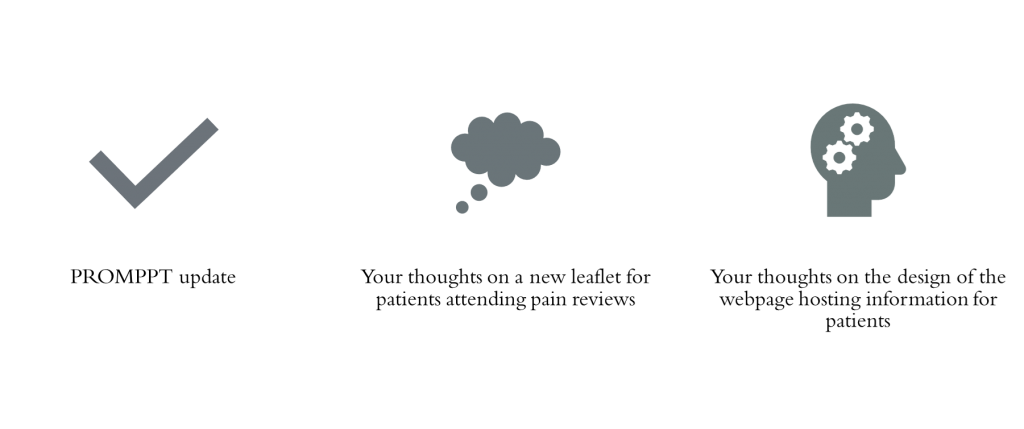 We met with our patient advisors from the Keele Research Users Group to update them on work we have been doing revising the PROMPPT intervention (the pain review and the pharmacist training package) ahead of the main PROMPPT trial.
We have re-developed our patient facing webpage ready for the main trial and we have produced a new leaflet for all patients who attend a pain review. In addition to the update we provided, we asked the group for their advice on the new patient facing webpage and leaflet.
Meetings with our patient advisors are a great opportunity to brainstorm and this meeting lived up to expectations. As a result of the discussions in the meeting, we have revised the leaflet and have decided on a cleanly formatted webpage with contrasting colours, PDF download buttons, and with videos embedded.
Both the leaflet and webpage are important elements of the pain review which will now be tested in the main trial.