To help the pharmacists get started having case discussions, we have asked them to select cases from their clinical practice and bring them to meetings to discuss with you.
As they progress through the training and the trial, discussions of relevant cases will also be facilitated through:
role play within online training sessions
an audio-recording of a pain review
joint in-person pain reviews (if possible and either by video or face-to-face)
The purpose of the pharmacist-centred case discussions is to support the pharmacist to reflect on their experiences of delivering pain reviews to facilitate continuous learning.
A framework may be helpful to facilitate the case discussions, and like the pain review delivery framework, it has a beginning, middle and end.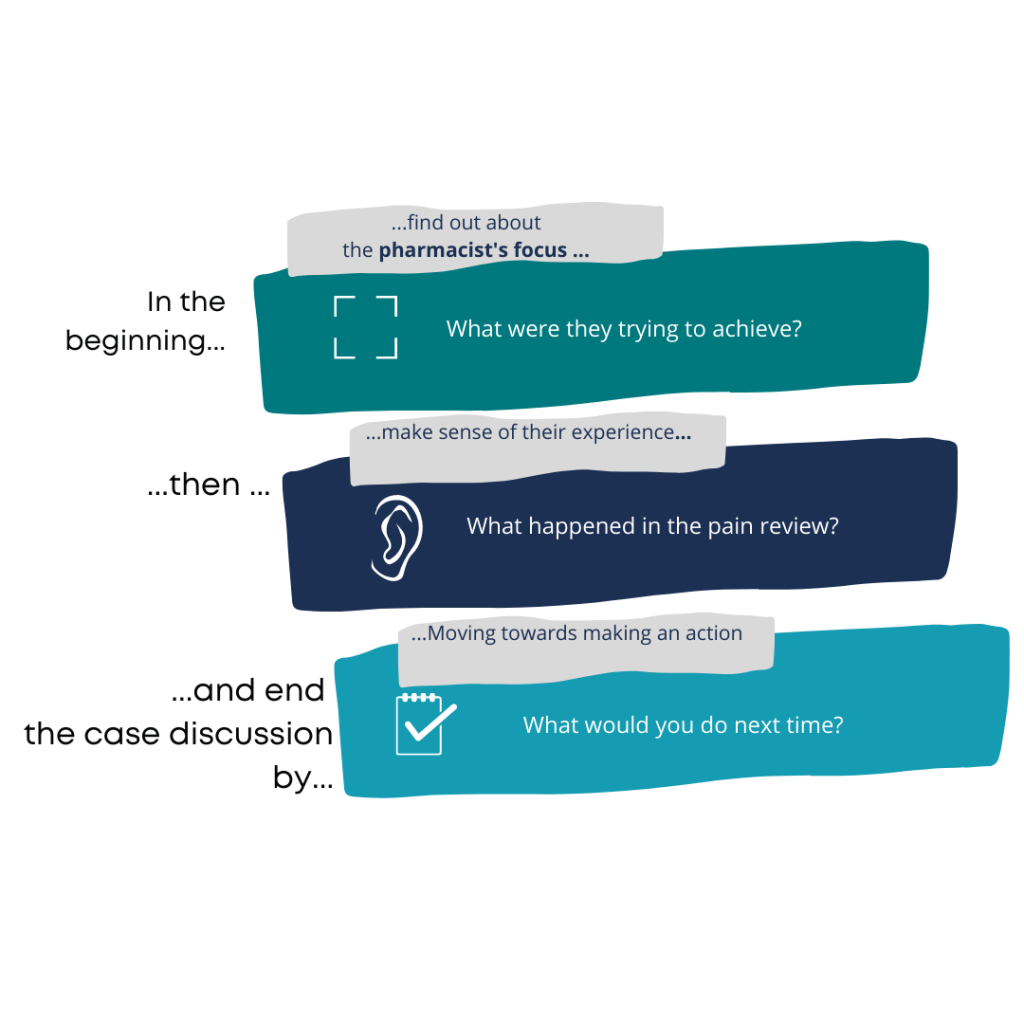 As with the pain review delivery framework, this is a flexible approach and it is not always linear: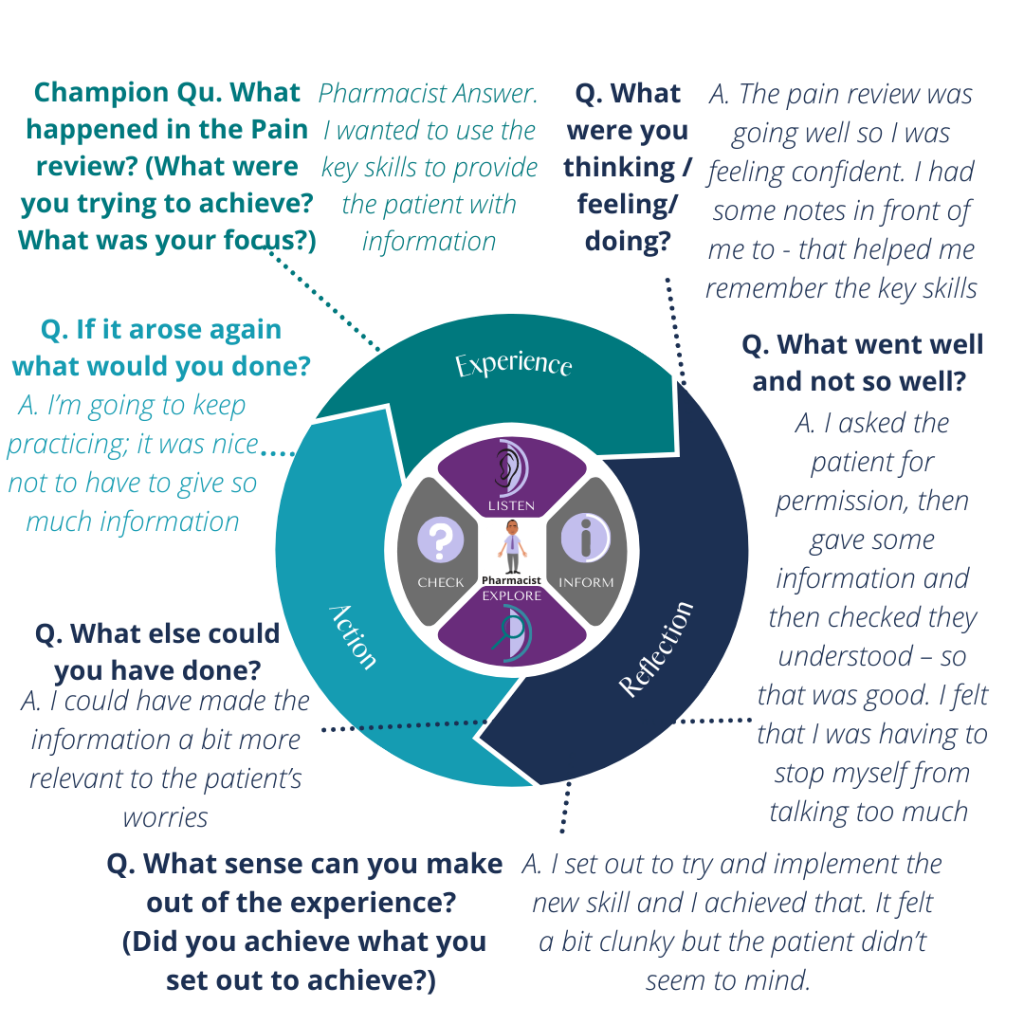 Feedback should be: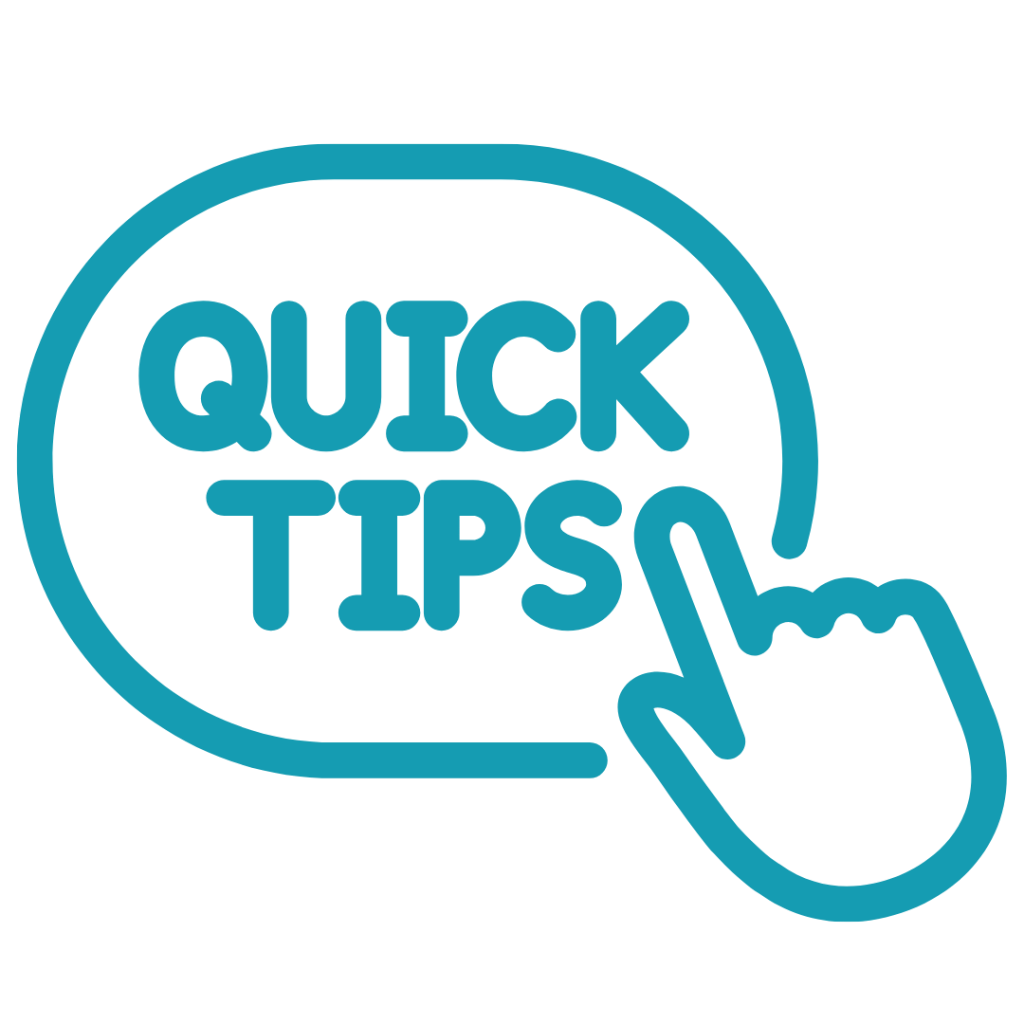 Timely
Given on things can be changed, eg the way the pharmacists apply the key skills, and delivery framework (nor the patient).
Specific and constructive. The feedback guide will help you make notes of specific examples that will be useful for discussion.
Encourage the pharmacists to talk about the things that went well, that they thought they did well and bring them back to these points if their focus moves more heavily to the things that they (or you) perceive could have been done differently.
---
Role play
Role play is a really useful way of practising new skills in a safe environment. We will use role play in small groups in the online training sessions and the focus will be on providing a safe environment for the pharmacists to reflect on their delivery of elements of the pain reviews and associated key skills.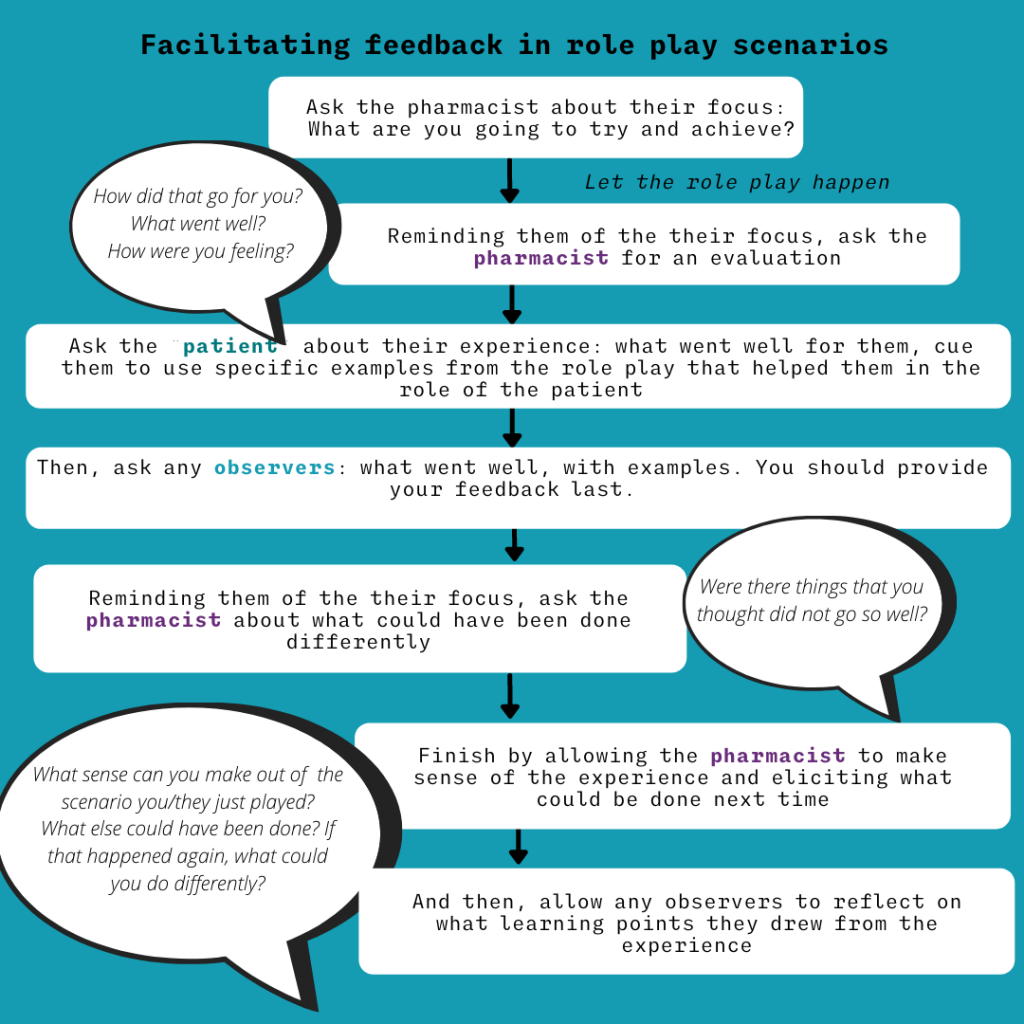 In the induction workshop, we will explore more about what makes role play a good experience and some of the things that we can do to maximise the benefit from taking this type of approach to having case discussions.
---